Andrew's second studio album and first official release, the 11th Floor captures the blend of Indian sounds with the highland bagpipes. Recorded in Eldorado Springs, Colorado. Andrew Forbes: bagpipes and low whistle, Sean Burhoe: tabla and framedrum, Scott Parker Mast: percussion, Johannas Rath: guitalimba, Aaron Davis: sarod, Dave Cipriani: vocals and guitar. Produced by Andy McEwen and Andrew Forbes.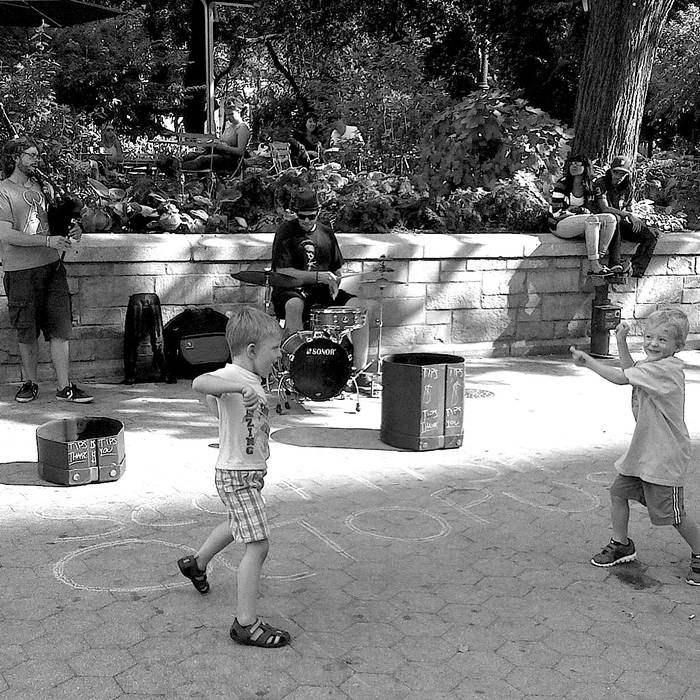 Between 2011 and 2016, Michael Morales and Andrew Forbes played a Sunday Matinee busking show on Union Square in New York City. This album features raw recordings of their show, capturing the energy and brilliance of their ecstatic musicianship.
Produced by Andrew Forbes and Supremo Massiv.
IONA SESSION: ISLAND WILD
The Iona Scottish Session began as an informal gathering for Scottish folk musicians in Brooklyn, NY in 2012. Soon becoming a gathering place for some of the finest celtic talent in the world, an album was funded and produced in 2015. With Andrew Forbes on borderpipes and whistle, Amy Beshara, Calum Pasqua, Karen Brown, and Hannah Marie on fiddles, Max Carmichael on banjo and guitar, Matt Diaz on guitar, Bram Pomplas on bodhran and Leah Rankin on cello, this album is a rich, textured display of musical depth that regularly played at the Iona pub in Brooklyn. Produced by Andrew Forbes and Karen Brown.
The Iona Session meets every Monday at Iona, 180 Grand Street, Brooklyn, NY.